I am so excited to be sharing Sara and Lisa's Sept. 20th wedding with you all today. This seems like such a powerful time to be sharing this celebration because there have been some recent strides just this week in North Carolina regarding the possible lift of the same-sex marriage ban and all of us supporters of same-sex couples' marriage rights are anxiously awaiting the news that NC will recognize these unions one day soon. I had a meeting downtown in Asheville today and was proud that the LGBT flag was hanging high from our state building, a remarkable show of support from our town.
Back to Sara and Lisa… and their beautiful love. One thing I noticed while photographing these ladies is that they are always laughing together. When they think no one is looking, they are even more adorable. Showing just how small this world of ours is, they actually met at the birthday party of a mutual friend of ours, Samantha, years ago (before I knew her). Their wedding was just plain beautiful, including the incredible sunset (above) that painted the sky towards the beginning of the reception. Here are some highlights of the day below: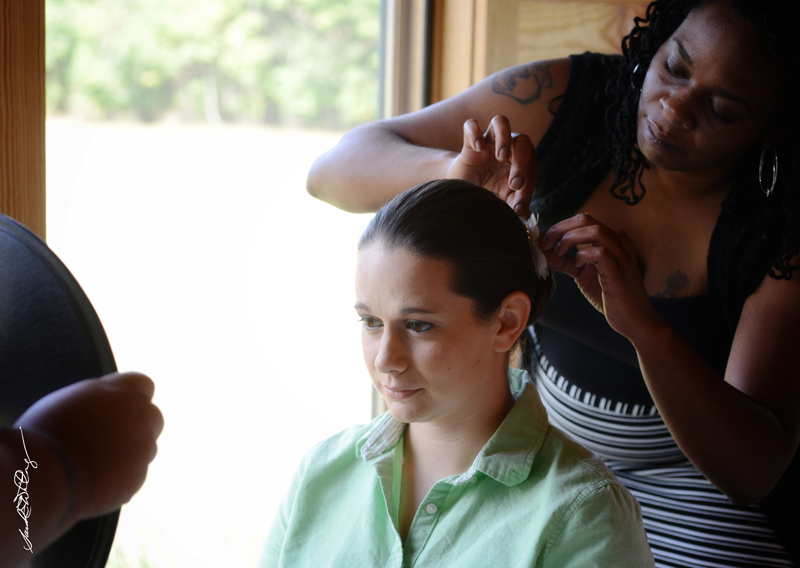 Sara's father sees her in the dress for the first time (above)



Loved seeing Sara's father watching lovingly while she finished getting ready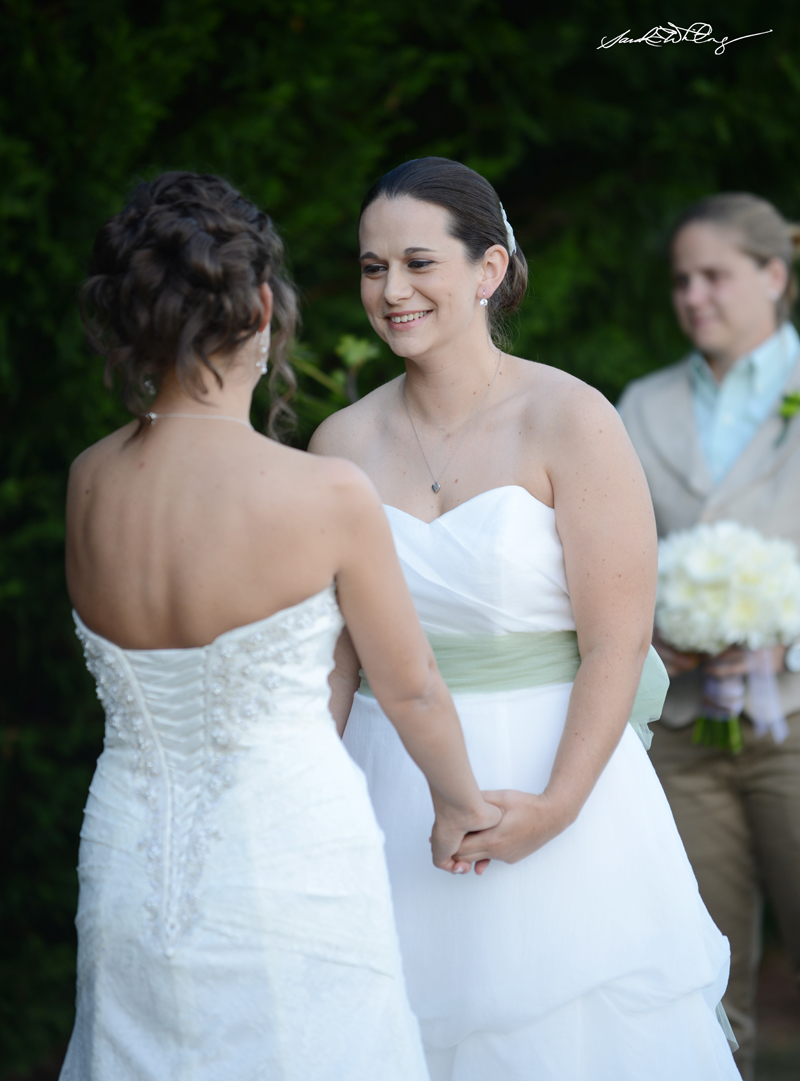 Sara and Lisa had all their friends/family bring dirt from where they lived or from a special place to help bless their unity tree.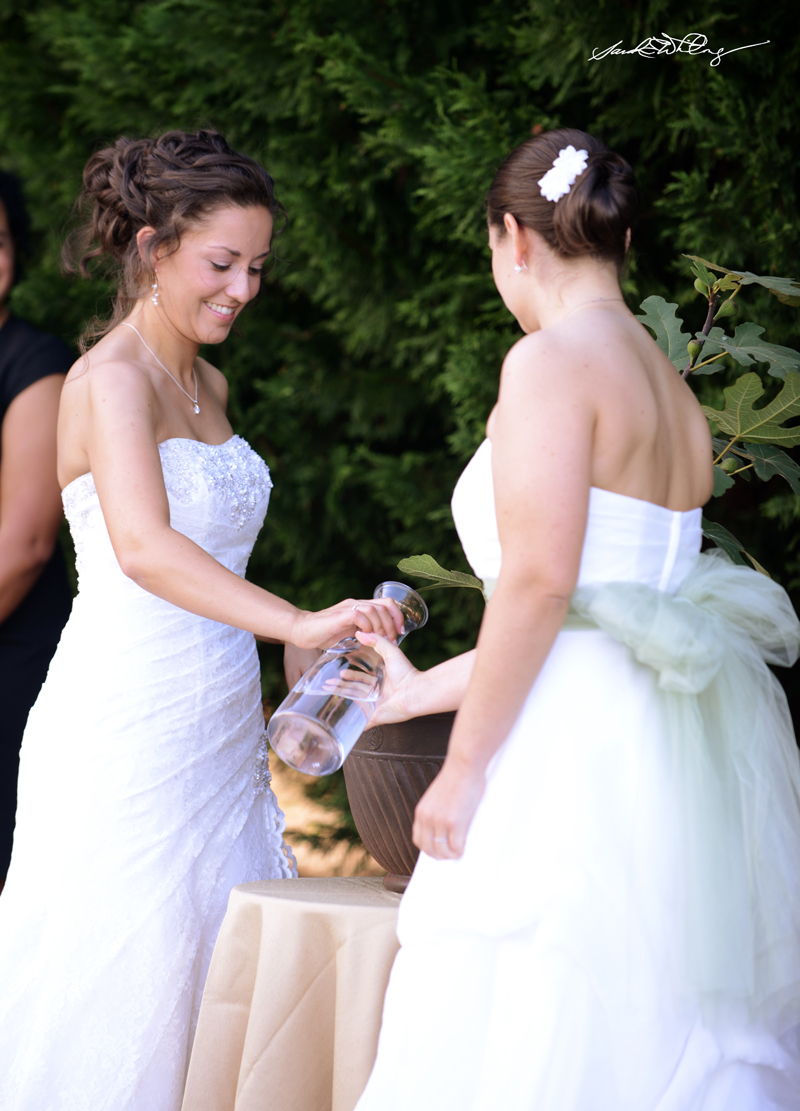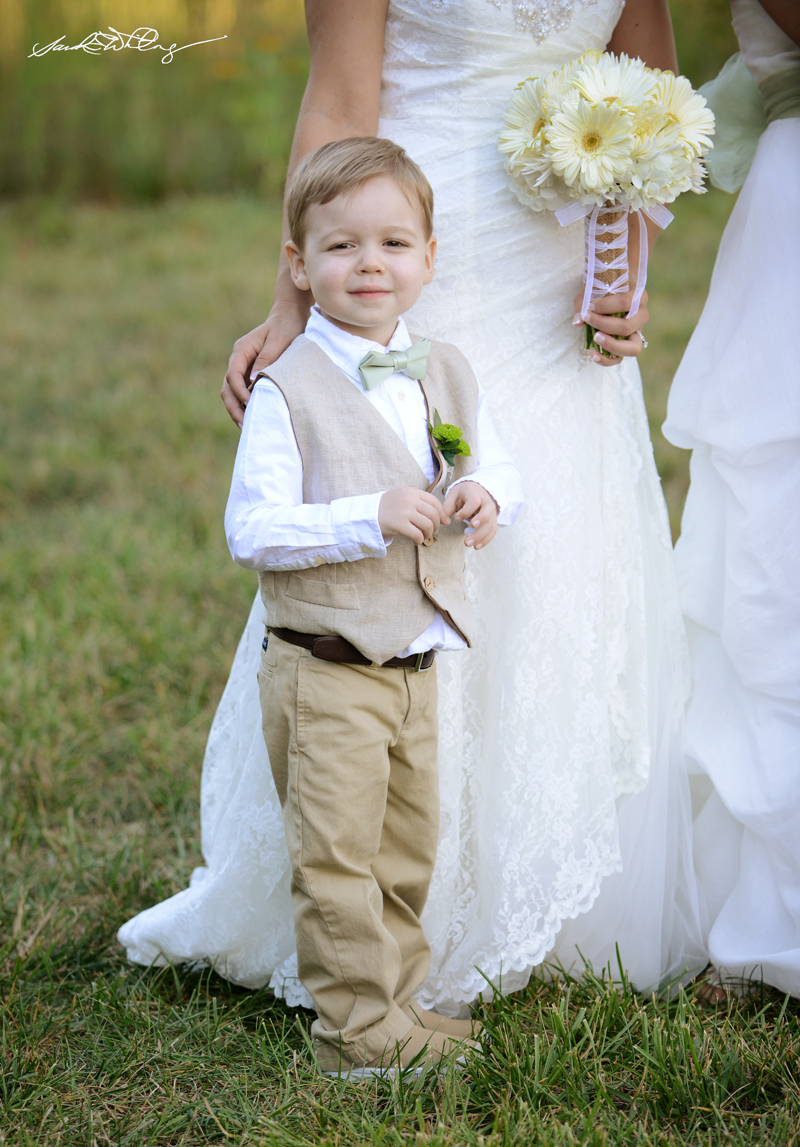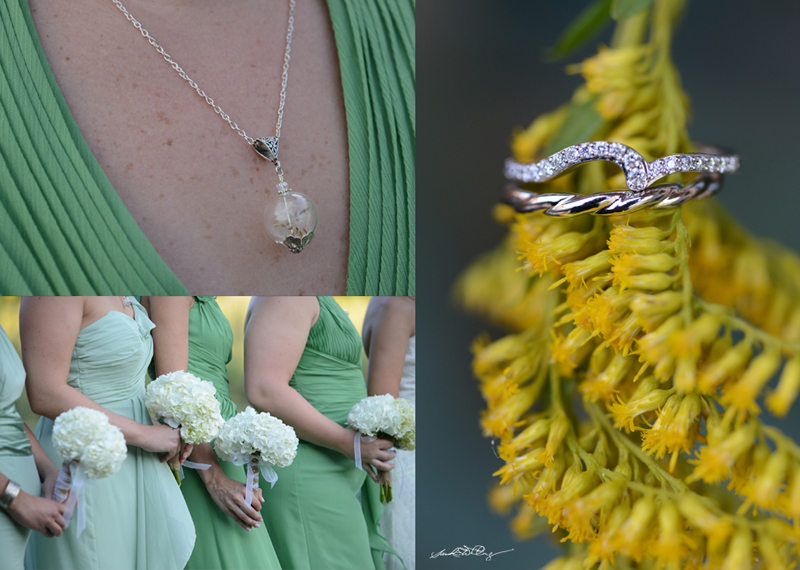 Flowers by Fallons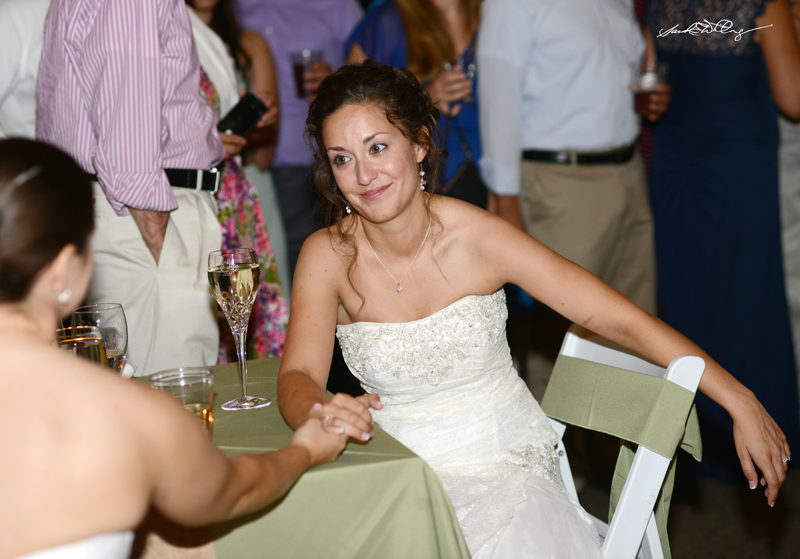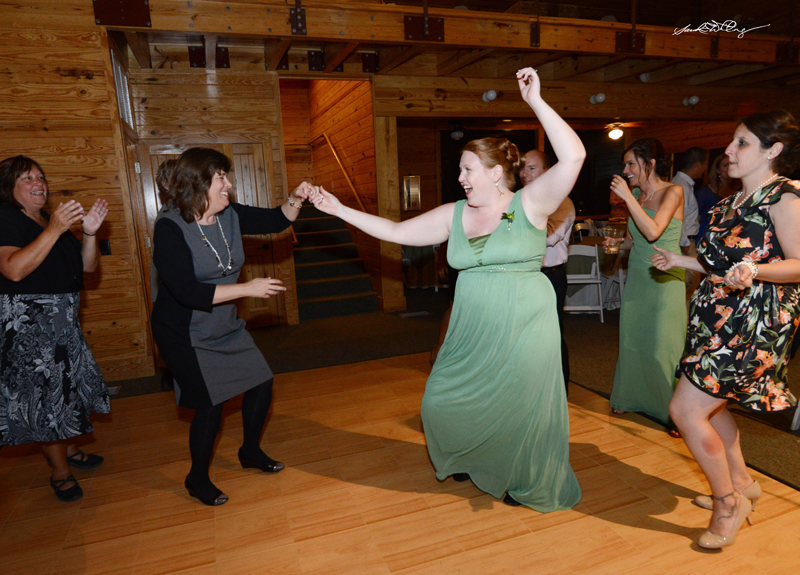 cutting the cake with this sword is a long-running tradition in Sara's family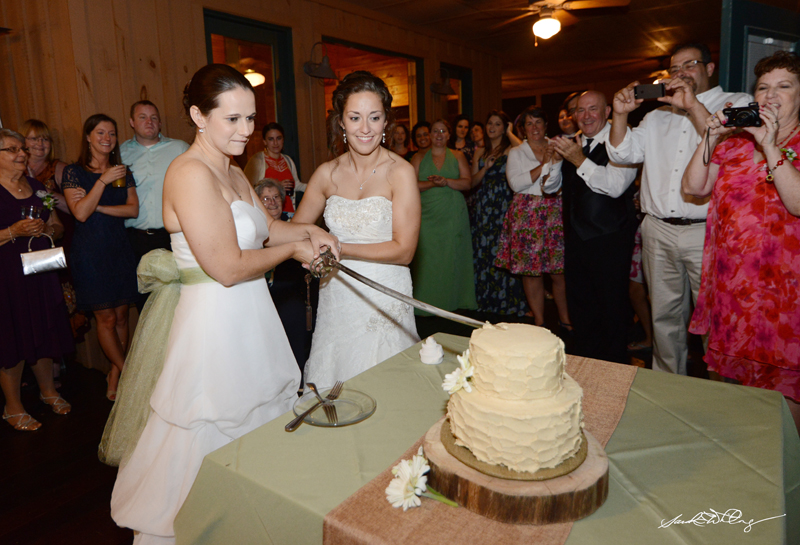 Sara and Lisa played on opposing rugby teams in college (below)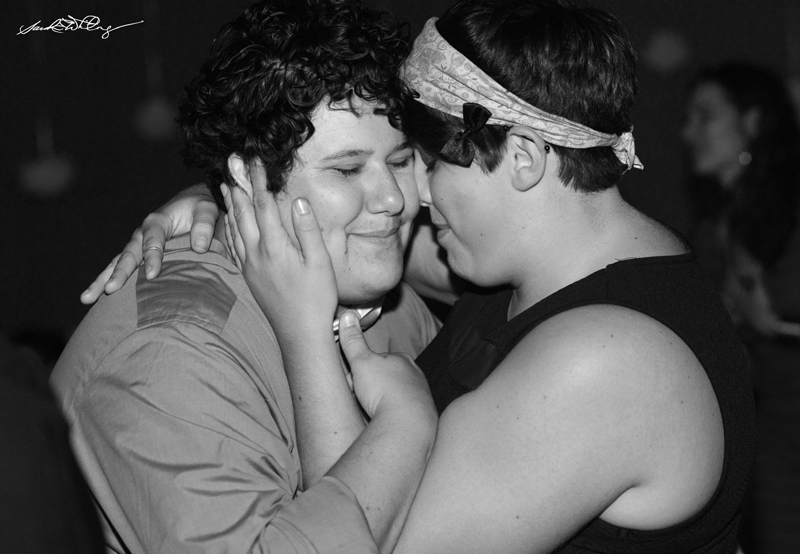 Congratulations Sara and Lisa!! Thank you so much for having Vik and I to Chapel Hill to celebrate with you and your friends and family. May your love continue to grow stronger and may you always be surrounded by this much love!