My absolute favorite thing about my job is seeing old friends on their big day. I don't just get an invitation to their wedding, I get a VIP backstage pass! I'm so honored to get to share these important moments with anyone but there's nothing like shooting a good friend's wedding day!
I met Tommy for the first time at the wedding of Blair and Garrett Jernigan almost a year ago. I had a feeling, even then, that Tommy and Sarah would end up tying the knot soon. Sure enough, they announced their engagement shortly after. We got to meet last fall for some engagement portraits and I've been excited for their wedding day since!
Sarah and Tommy met on a blind date set up by two close friends, The Bailey's, on Christmas night! They are both NC State fans and love spending time running and hanging out with their dog, Sadie.
I wish Sarah and Tommy so much happiness! Here's some highlights from their wedding weekend in Raleigh this past weekend (March 25-26).

The weekend started on Friday with the bridesmaid's luncheon. Sarah's grandmother and cousin share a hug (above).



The rehearsal followed later that afternoon at White Memorial Church (below)


Sarah and Tommy practice their first kiss (below)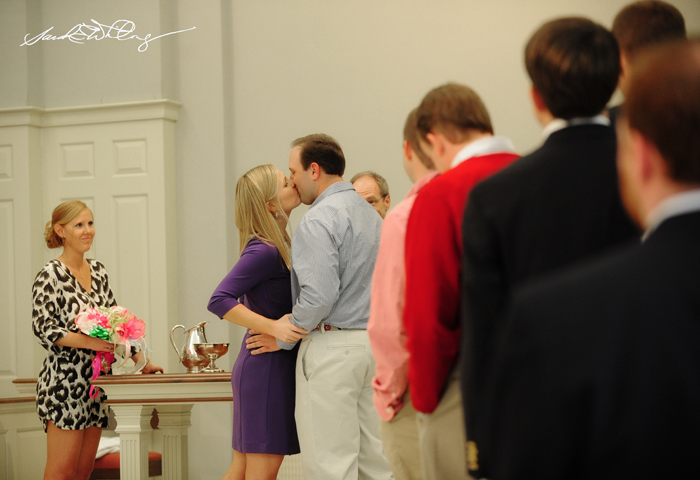 The Rehearsal Dinner was low-key and fun just like Sarah and Tommy describe themselves to be! It was held at the Mibourne Fishing Club in Raleigh.



The day of the wedding, Sarah started the day with a run, followed by a hair appointment at Jolie Salon in Cameron Village (below).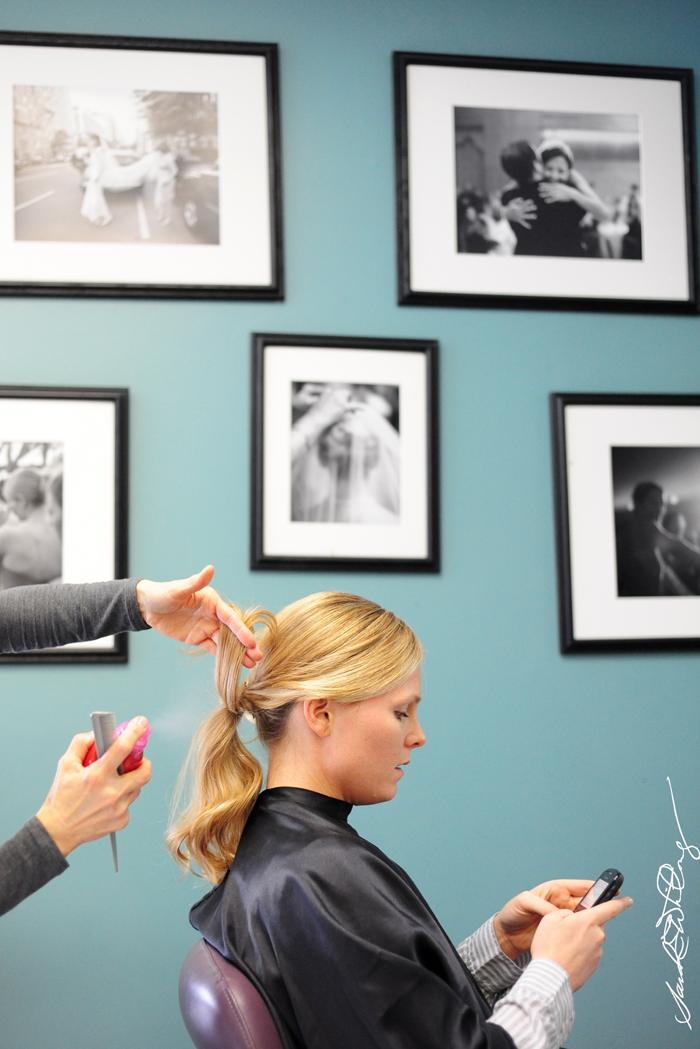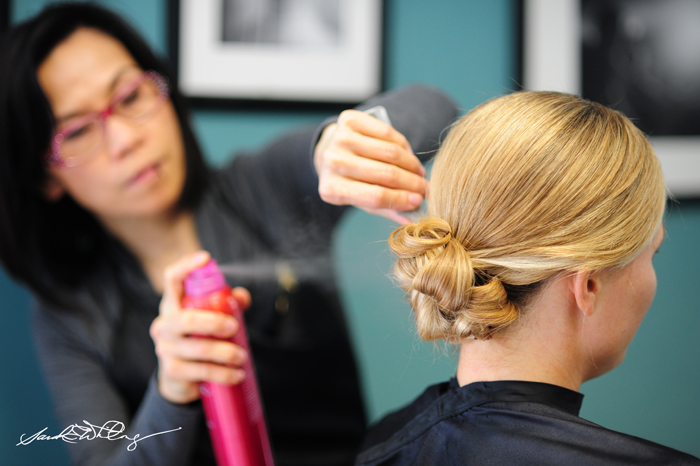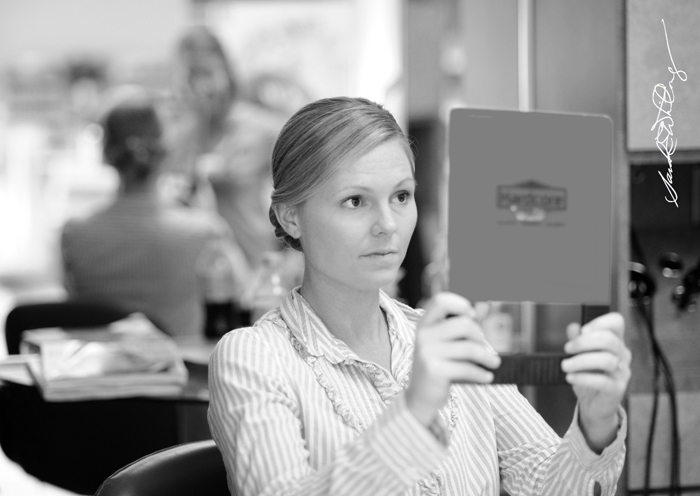 Pam Froehlich of Bobbi Brown did the girls' make up.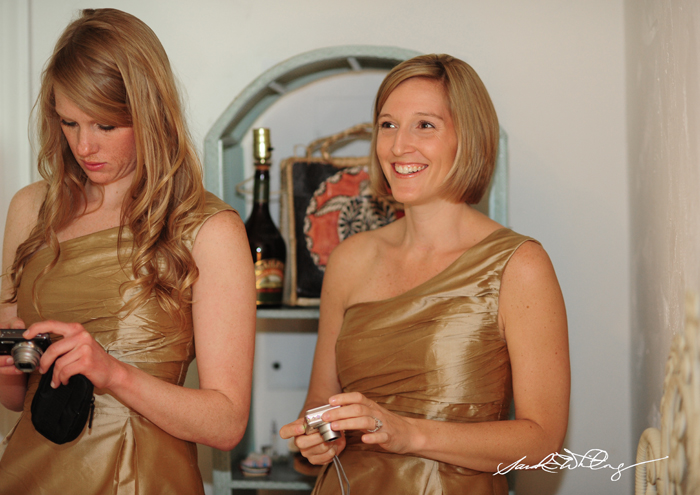 I love seeing everyone's reactions to seeing their friend in her wedding dress!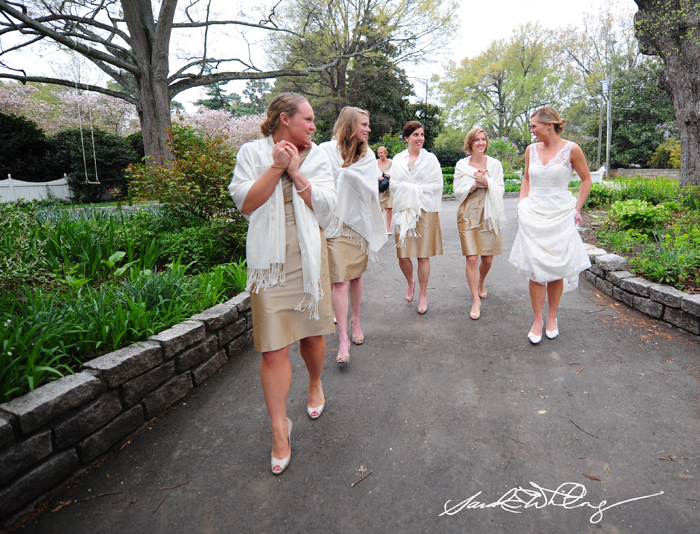 I love a pocketed dress!! (below)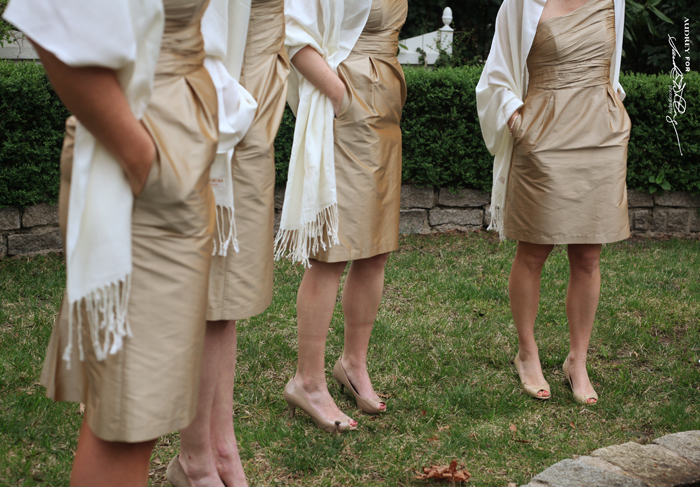 Sarah's dress was first worn by her grandmother (below) and again by her mother (two below) and aunt. Sarah refashioned the dress into her dream dress (above) and looked absolutely stunning in it!!!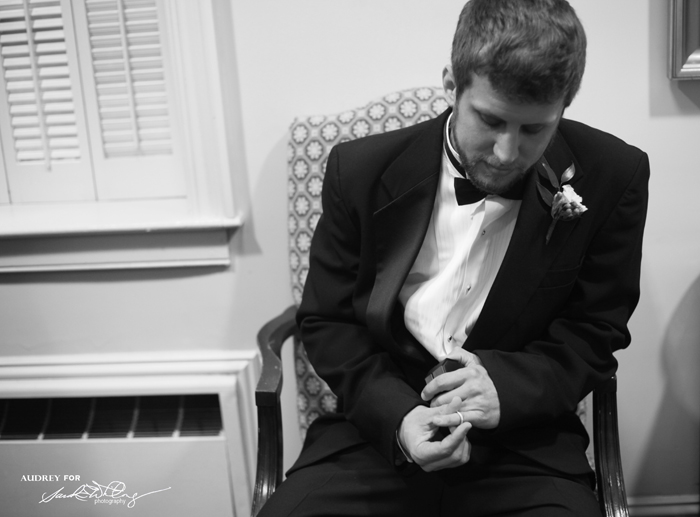 Tommy's brother makes sure that ring is on his finger tightly (above).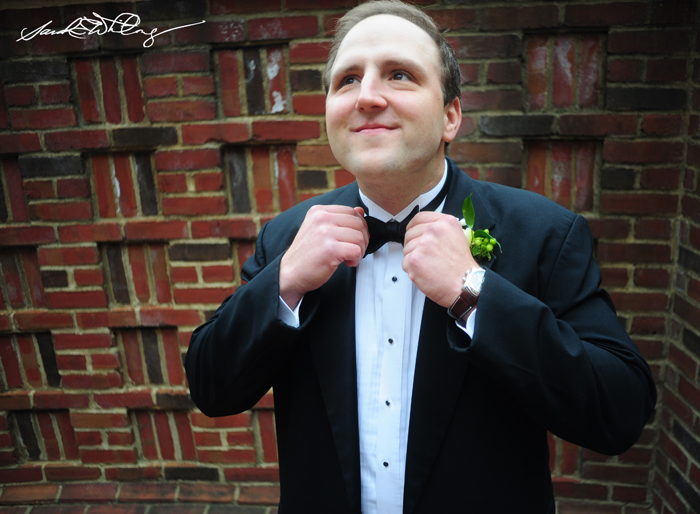 Guests pour into White Memorial for the ceremony (above).
Tommy's mother and Sarah's grandmother share a sweet moment (below).





This is just about the point I started crying my eyes out. 😉



I shot this one (above) through the crack in the doors to the sanctuary.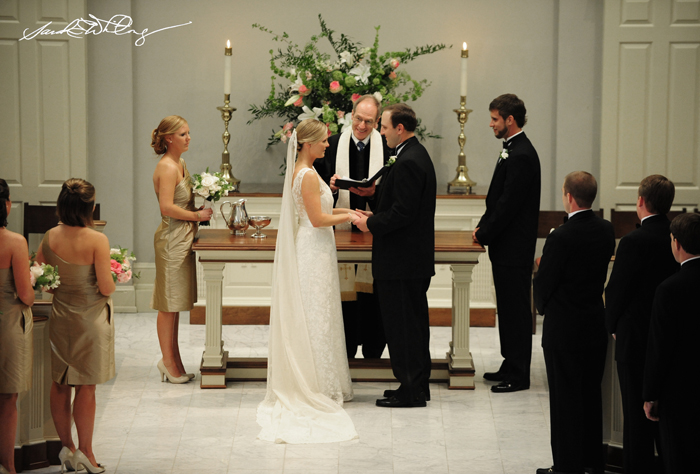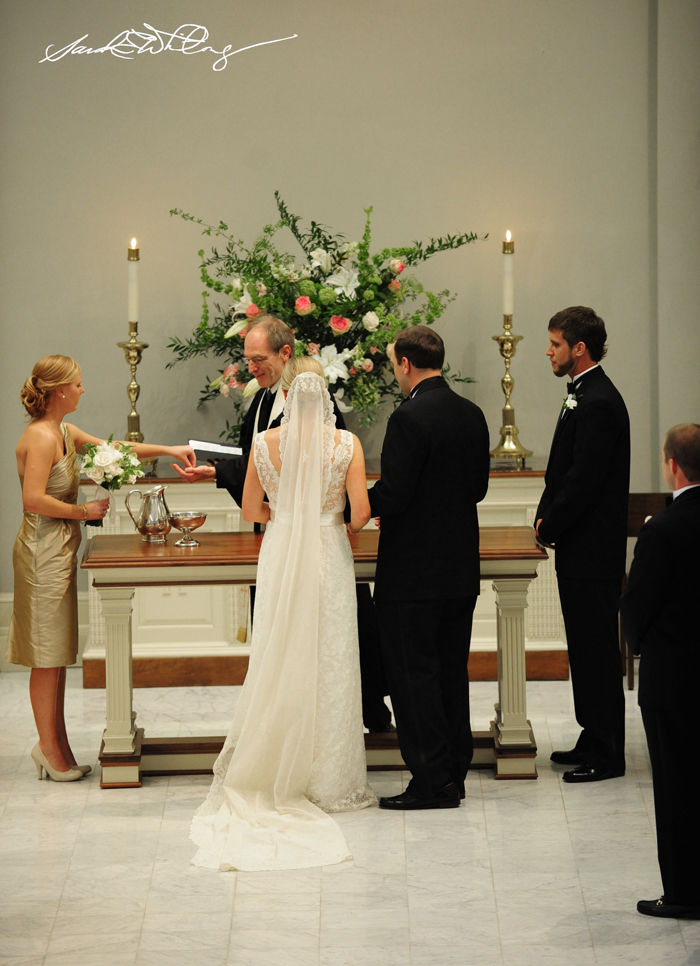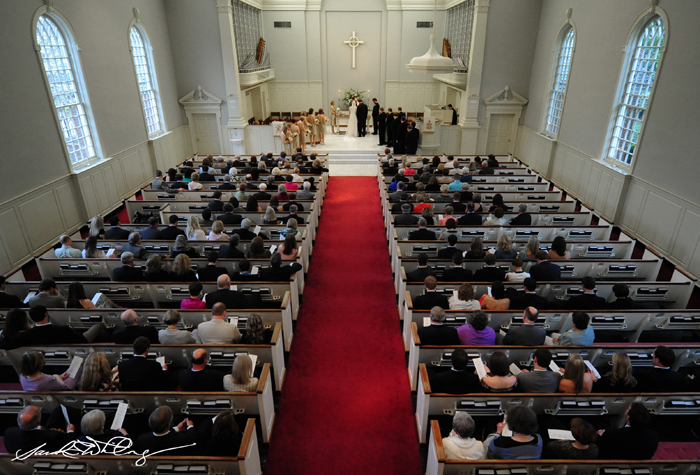 The wedding party rode a trolly over to North Hills Club for the reception.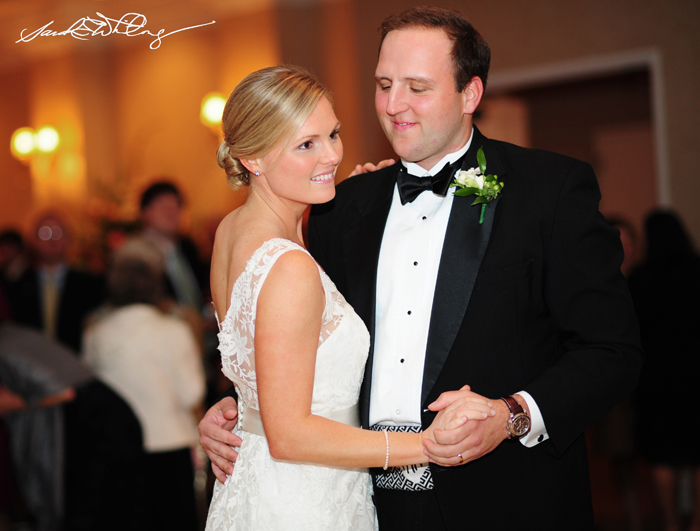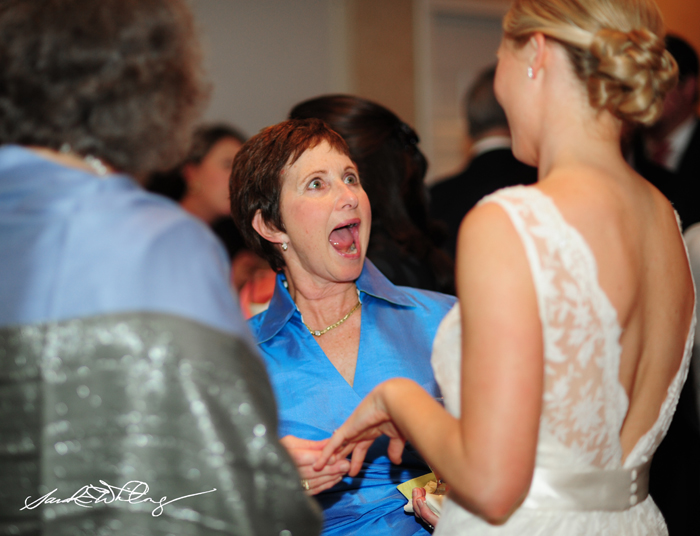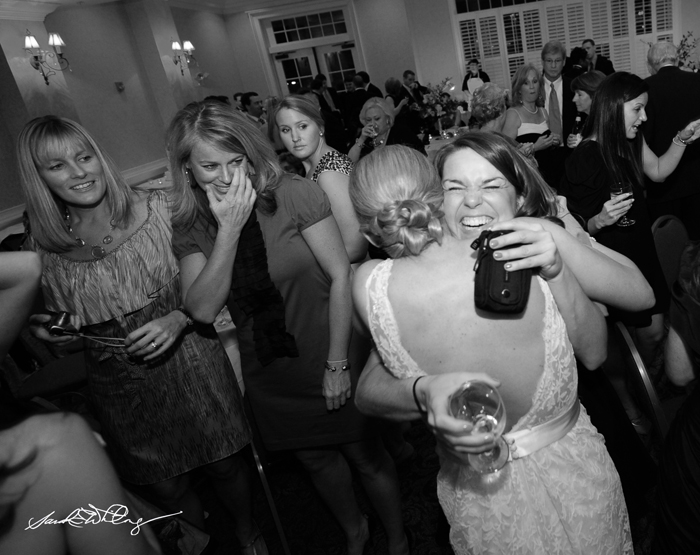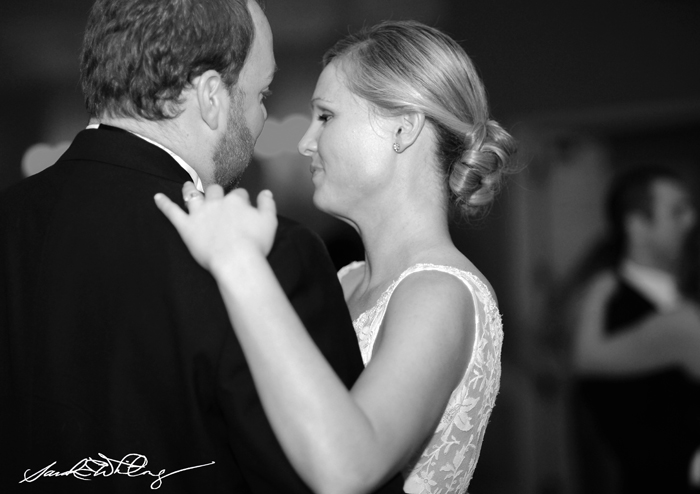 The Reality Show Band put on great show as always!! These guys really rock.







Sarah's cousin got her diva on to Ce Lo Green!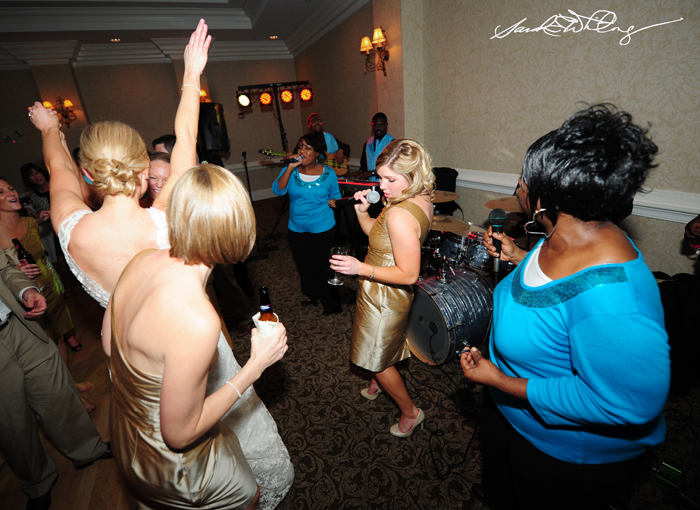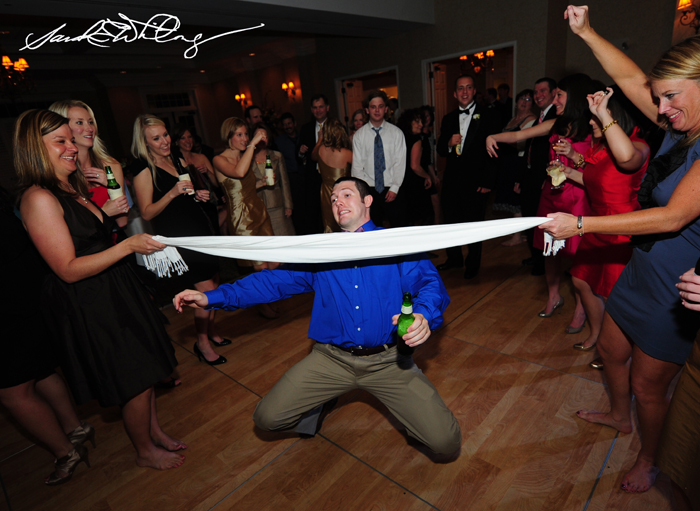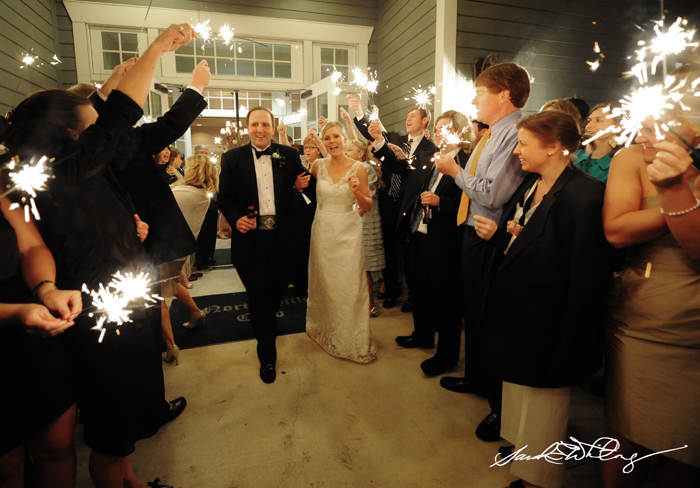 Congrats to Sarah and Tommy!!! I hope you have fun on your trip to Mexico!! Thanks so much for allowing me to play a part in your big day! Another big thanks to my cousin, Audrey (below) , who acted as my assistant for the day! Audrey is an upcoming graduate of UNC's Photojournalism Department.