I just got back from a couple days of backpacking in the Linville Gorge with my boyfriend, Grant, and our doggies! It was such a perfect setting and everything was in bloom for spring…a great way to celebrate earth day!
When we got to the campsite, it was so completely beautiful and inspiring. We had a spring and a great view of the gorge, I felt like I was at a spa instead of camping! I kept thinking of this poem I once memorized in high school for english class and I sort of said it over and over in my mind so I'm going to share it here:
WILLIAM WORDSWORTH "The World is Too Much With Us"
The world is too much with us; late and soon,
Getting and spending, we lay waste our powers;
Little we see in Nature that is ours;
We have given our hearts away, a sordid boon!
This Sea that bares her bosom to the moon;
The winds that will be howling at all hours,
And are up-gathered now like sleeping flowers,
For this, for everything, we are out of tune;
It moves us not.--Great God!  I'd rather be
A pagan suckled in a creed outworn;
So might I, standing on this pleasant lea,
Have glimpses that would make me less forlorn;
Have sight of Proteus rising from the sea;
Or hear old Triton blow his wreathèd horn.
The part of the poem that kept playing over and over in my head was "little we see in nature that is ours." This really rings true for most of us who work for a living and spend a lot of time on a computer.
I find that nature is best appreciated with a micro lens! 🙂 Obviously, I couldn't take all my heavy equipment with me backpacking, so I chose to take my d200 (the oldest of my 3 digital slrs) with a 60mm micro lens. Here are some of my photos from the trip:



Grant (above), my travel companion.
We noticed this tree (below) that looked like it was holding hands!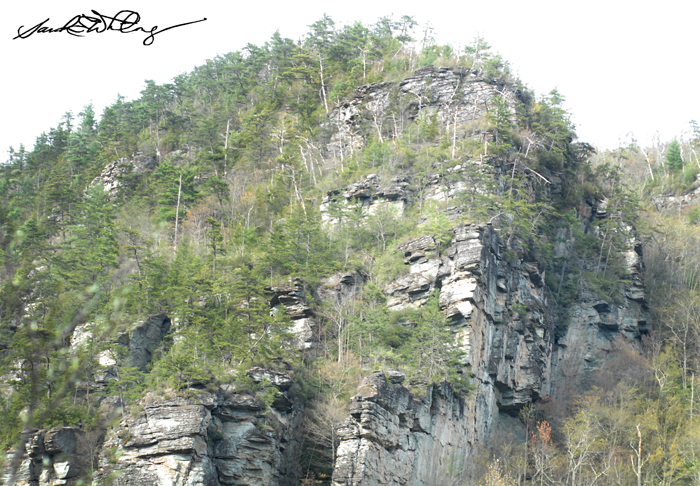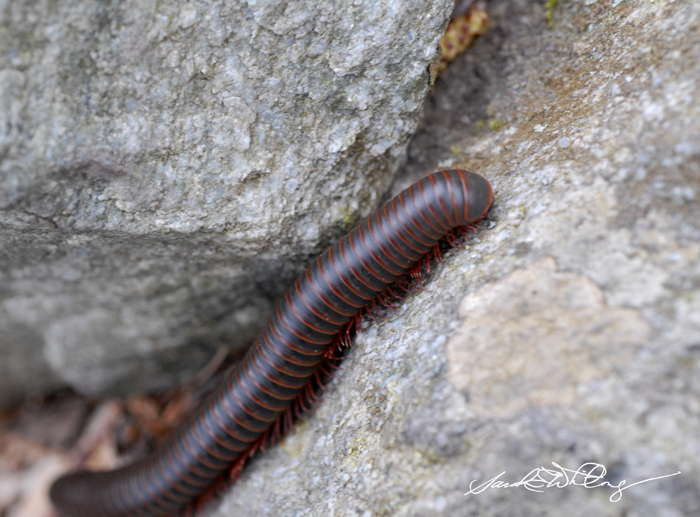 Some very interesting little critters! This guy liked my nalgene bottle (below).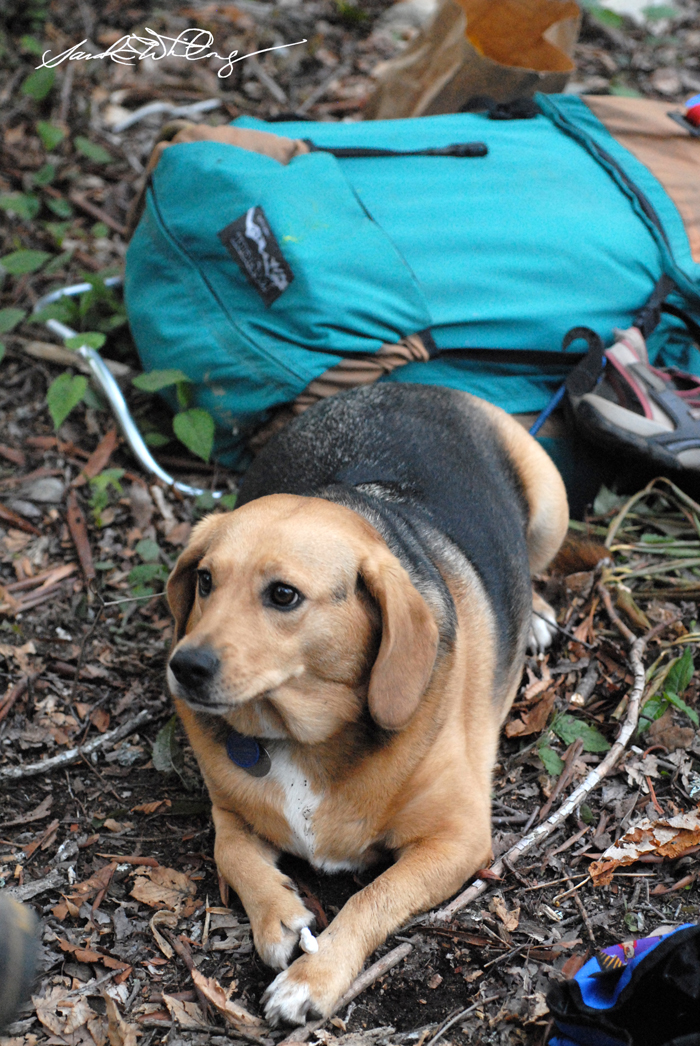 Addie was guardian of the campsite!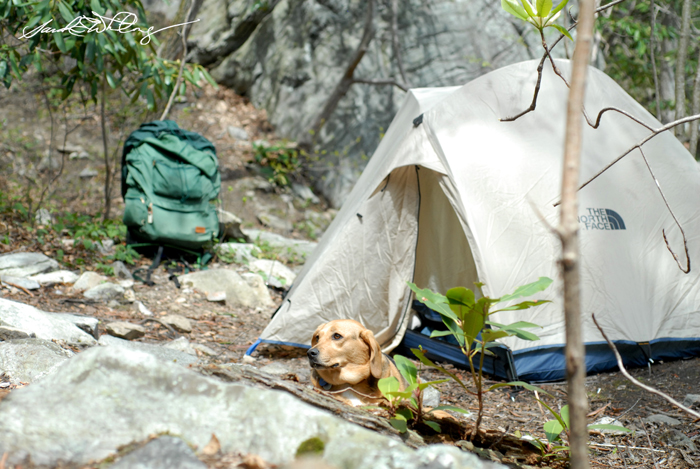 My dachshund, Wilson (above) peeks out of the tent!
Below,  our little stream right next to our campsite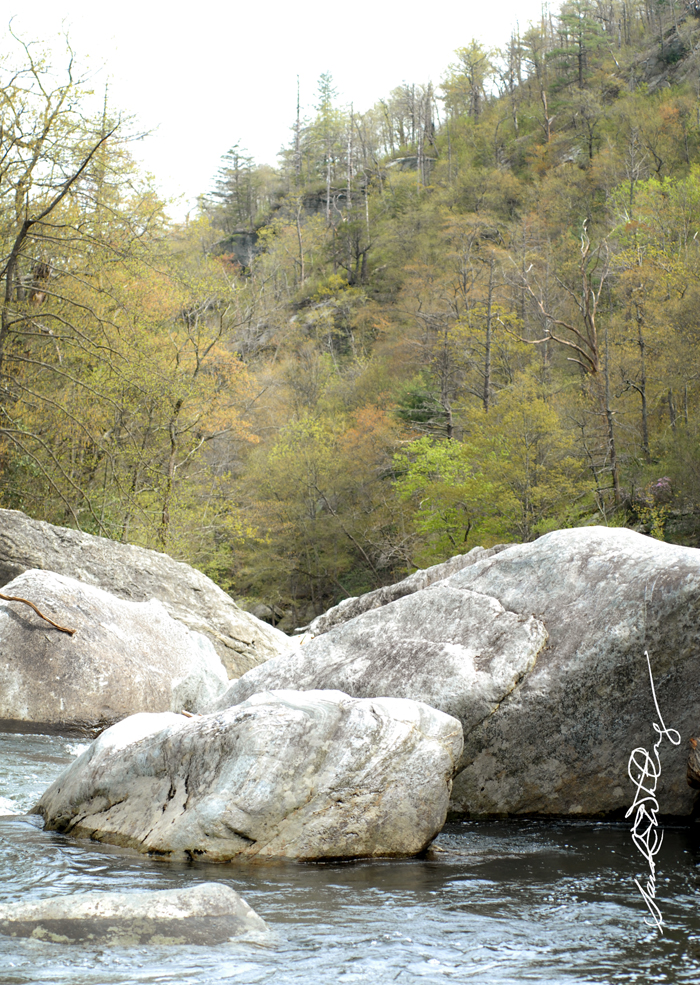 View of Linville Gorge from our campsite….heavenly!



Wilson and Addie both were tired from the hike and did some relaxing! Can you see Wilson smiling in the photo below? That's one happy pup!


Grant tries to catch some fish (no luck)


Despite his little legs, Wilson is an awesome hiker and LOVES it out here!!
He always inspires me on the trails because I figure if he can do it, so can I !





Happy Earth Day!
I also just want to note that at Whitmeyer Photography we do a lot to try to stay green, from using rechargeable batteries, recycling shipping supplies, to buying recycled paper products. We're also working on a new eco-friendly album line (leather-free).
I also enjoy gardening and think that there's nothing like watching plants grow into food to help you appreciate the beauty of mother nature!